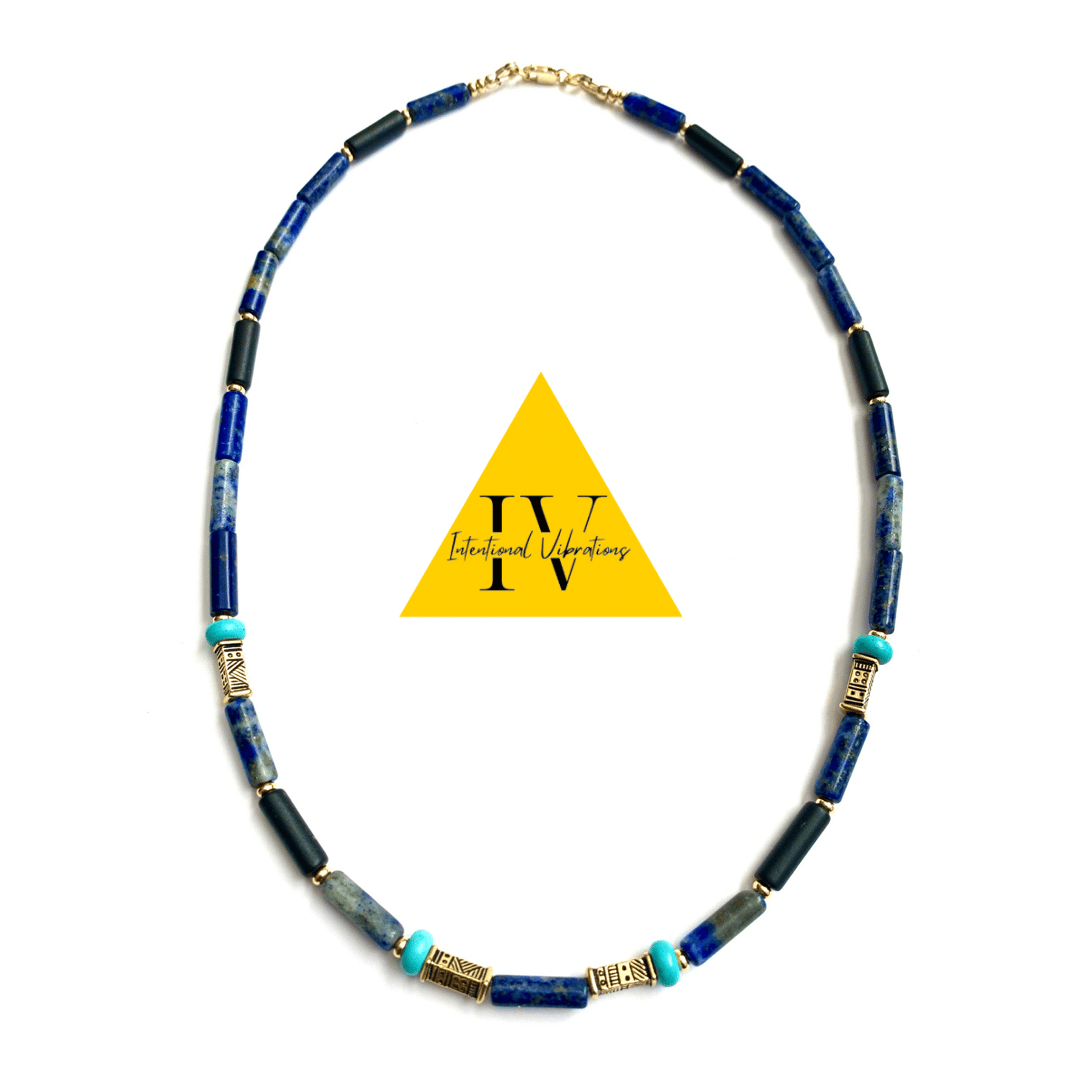 "Poetic Intellect"
Custom 17.5" Vibrations necklace filled with authentic Lapis Lazuli & matte Onyx tube, Turquoise rondelle, 22K gold plated rondelle and tribal gold accent beads
♦︎ Lapis Lazuli:: Its deep, celestial blue remains the symbol of royalty and honor, gods and power, spirit and vision. It is a universal symbol of wisdom.
A stone of truth to open the Throat chakra, Lapis encourages honesty of the spirit, and in the spoken or written word. Wear it for all forms of deep communication. It is also a stone of friendship and brings harmony in relationships.
♦︎ Turquoise: filled w/ energy of love to restore passion & lost energy healing stress that is unnoticed. Protects its owner from evil/malice. Helps grasp the flow of good fortune guiding you to your ideal life
♦︎ Black Onyx: provides powerful vibrations of protection, strength, focus, & willpower. It absorbs & transforms negative energy to clear your path for pure balance.