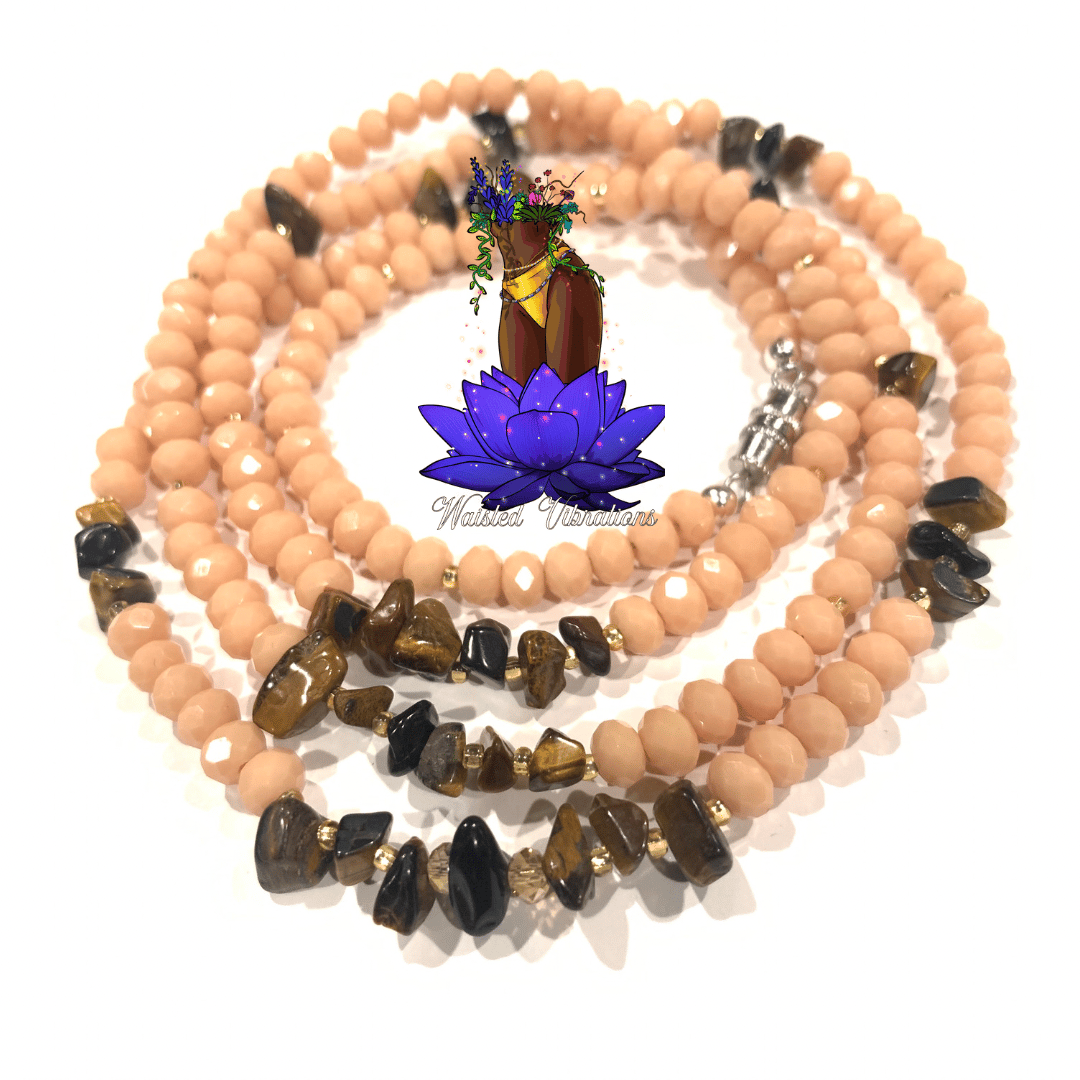 "Nubian Nude"
♦︎ "34" custom waistbead adornment infused with nude Swarowski faceted glass beads imported from Nigeria, Tiger's Eye, and black Onyx gemstones for added protection
♦︎ Tiger's Eye: considered a warrior stone for protection and good luck. Promotes mental clarity, self-confidence, & inner strength
♦︎ Onyx: provides powerful vibrations of protection, strength, focus, & willpower. It absorbs & transforms negative energy to clear your path for pure balance.