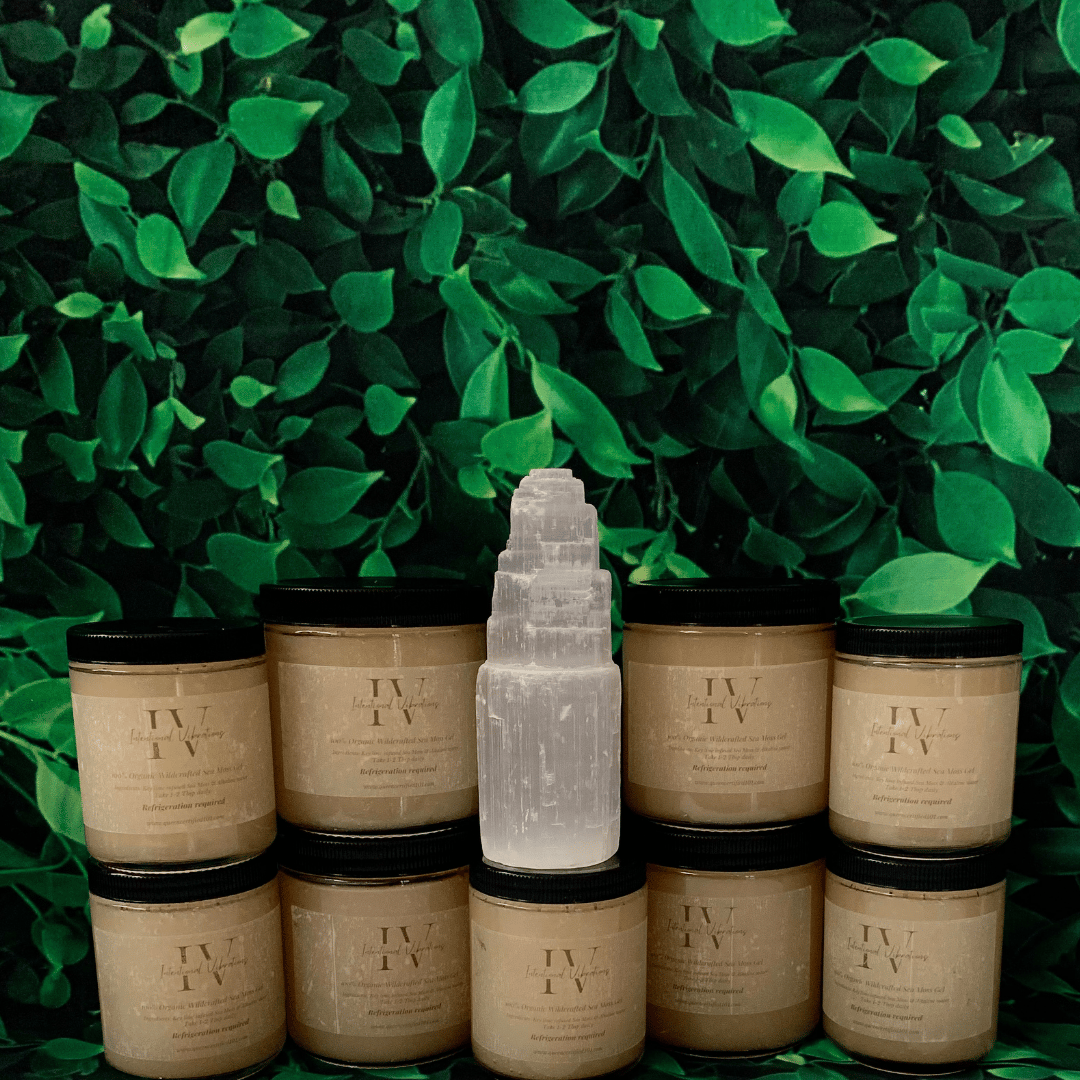 $
5.00 -
$
25.00 —
Sold out
Intentional Vibrations Sea Moss Gel
* 100% Wildcrafted vegan sea moss: No GMOs. No dairy. No gluten. A plant-based herbal supplement your body will love intentionally.
* Our sea moss is alkaline water and key lime infused to provide a delicious taste. It's easy to mix to enhance all drinks and dishes. Mix it into coffee, tea, smoothies, soups, or into salad dressing.
* It's highly recommended to eat healthier, exercise, and drink water for the product to work as intended. Holistic health is the new wealth.
Benefits of Sea Moss
-Anti-viral properties for cold, flu, or allergies
- Promotes healthy hair, skin, & nails
- Inflammation reduction in muscles & joints
- Improves metabolism for increased energy
- May fight against specific cancers and/or reduce risk factors
- Naturally rich in minerals & vitamins
- Strengthens teeth & bones
- Improves libido & promotes fertility
- Promotes weight loss as a natural diuretic
- May improve heart health, thyroids, diabetes
- Prebiotic effect to improve gut health
**FRESHLY MADE TO ORDER**